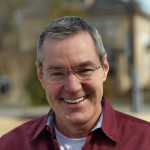 You have heard these statements before. Even I have said them before, statements uttered by alcoholics and addicts to be used as conclusive proof for themselves and others they have no addiction to alcohol or drugs.
Statements are often trotted out by the suspected problem drinker or drug abuser such as, "I can quit any time. I just like the taste of alcohol. I just smoke pot to relax, not to get high." Is there any truth to them? Can they simply be taken at face value? Or, is there more to them than what is being stated?
Please join me, Dr. Clark Gaither, as I discuss this and more in this week's episode of The Power of Transformation.

Podcast: Play in new window | Download