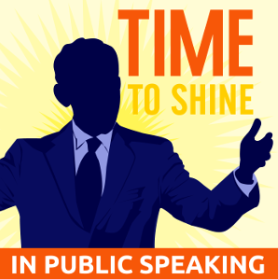 Time to Shine Podcast presents interviews with successful public speakers who share their experience and secrets with you in a weekly podcast. In every interview, our guests bring their inspiring personal stories, and share with you their best practices, recommended books and other amazing resources. We discuss about public speaking, communication skills, storytelling, rhetoric, and more.
It's time to shine in public speaking!
Time to Shine Podcast is hosted by Oscar Santolalla, who speaks to the world from Helsinki, Finland.