Want to Hear Me Speak at Your Event?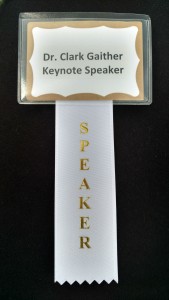 In my capacity as a family physician I have had the opportunity to give hundreds of talks, lectures and seminars throughout the southeastern United States on topics such as Hypertension, the Treatment of Cholesterol Disorders, Smoking Cessation and Drug/Alcohol Abuse.
The topic of Physician/Professional Burnout is where my passion lies. It is in this arena where the majority of my speaking efforts are now focused.
Speaking engagements are specifically tailored to suit the needs of a particular client, administrator or organization. The following speaking options are available:
Keynote
Professional Burnout Overview with 20, 30, and 50 minute presentation options available.
Individual Topic Focused Presentations, 50 minutes each.
Topics –
The Signs & Symptoms of Professional Burnout
Treatment Options for Professional Burnout
Prevention of Professional Burnout
Addiction in the Workplace
The Disruptive Physician
Entrepreneurship
Work-life Balance
Writing and Storytelling for Maximum Impact
Which of these options might work best for your event or organization?
If after reading over these engagement options you have additional questions, additional requirements or more specific needs, then please do not hesitate to contact me directly.
I look forward to serving you soon!