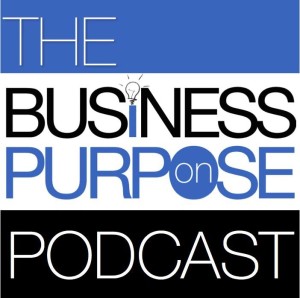 I was recently interviewed by none other than Scott Beebe, host of The Business on Purpose Podcast. This podcast episode (#027) just launched today! I was so inspired by Scott's story and it was a pleasure being a guest on his podcast. Listen in as we discuss what I've been up to lately, my book POWERFUL WORDS and my consulting and coaching efforts in the area of job related burnout. From beginning to the end, I believe you will not only enjoy it but glean useful information which will prove to be of value.
You can catch this episode at iTunes or click on the following link:
About Scott Beebe
Scott is the proprietor of My Business On Purpose; a multi-broadcast platform that equips, inspires, and mobilizes business professionals to live out their skill set to society as an agent of God's grace.
He is a strategist, teacher, and business coach.  He helps small business owners and organizational decision makers uncover things that they cannot see, and create game-changing strategies so they can take immediate action and live out their life and business with purpose and intentionality.
Scott's Website: mybusinessonpurpose.com