It was my pleasure to appear recently on Entrepreneur Stories, a podcast hosted by Jamil Jama. We discussed the challenges presented by employee burnout and the importance of ridding the workplace of this condition which, when left unchecked, is absolutely lethal to businesses. In this interview, I discuss the hallmarks and causes of Job Related Burnout and and what can be done to alleviate, mitigate or prevent it. Remedying or preventing employee burnout is not only cost effect, it can add significantly to an organization's bottom line.
Topics covered in this interview:
The three hallmarks of Job Related Burnout
Burnout differences between women and men
The six major job-employee mismatches or causes of employee burnout
The high costs associated with burnout in the workplace
A discussion of some of the strategies used to alleviate or prevent job burnout
Please, click on the link below to listen in on this episode of Entrepreneur Stories and take away some information I know you will find helpful to your organization.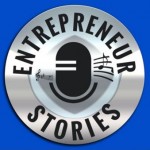 If after listening to the interview you feel you have questions or need more information, do not hesitate to contact me directly by clicking on the link below and I will get back to you as soon as possible.