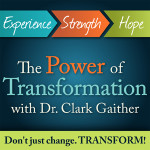 They say that perception is everything. Is it? What about the common perceptions people have toward the alcoholic or addict? What are they and are they justified?
Are the perceptions of non-addicted healthcare providers different toward other healthcare providers that are addicted and different than those of the general population? If so, what makes them different and why?
Please join me, Dr. Clark Gaither, as I discuss this and more in this episode of the Power of Transformation.

Podcast: Play in new window | Download