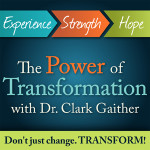 Hope springs eternal in the human breast.
This is the first line in a poem written by the philosopher Alexander Pope. Most people who quote from the poem never quote beyond the first line. This gives the impression that Pope was altogether in favor of hope. Or, if merely read as a statement then perhaps he was just neutral on the subject. Would it surprise you to know that he was not a big fan of hope? Why?
Isn't hope something good to have or to hang on to? Can relying on hope be a bad thing?
Please join me, Dr. Clark Gaither, as we explore this and more in this episode of the Power of Transformation.

Podcast: Play in new window | Download