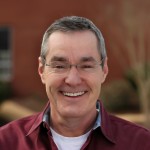 If you mean to change something about yourself, or even transform your life into something completely different, then you must act with purposeful intention. Attempting to change without being intentional during the process will not meet with much success.
When we say we will act with intention, what actually does that mean? It seems that on the surface of things we act with intention everyday, even for the same activities day in and day out.
We intend to set the alarm to get up and go to work. So we do. We intend to pick the kids up from school. So we do. We intend to watch this TV program or read that magazine. So we do.
There are also many other things that we intend to do that we never do. We intend to have the neighbors over for dinner. But, we never do. We intend to help out at the local charity. But, we never do. We intend to leave that life-force sucking job that we hate and move on to something better. But, we never do. We intend to get sober. But…
If we intend to change but do not, then it would seem that we are actually intending not to change. Remember, intention is just a mental thought process. What's the difference between the two intentions – to intend to do something and do it on the one hand and to intend to do something and not do it on the other? Is there a difference? Yes, I believe there is.
These days when someone is energetically and emphatically talking about taking positive action(s) for change they may say they are going do so "with intention" or they are "going to be intentional" about it.
I know what they mean. I know what they are inferring by those phrases. So do you I wager. But, I submit that there is no difference between the kind of intention that results in a positive outcome and the kind that leaves someone intentionally stuck. Both are gray matter constructs, cerebral conjuring without fabric or form.
I believe that what people actually and precisely mean by "acting with intention" or being "intentional" is that they are proclaiming to be intentionally intentional.
The definitions of intentionally are – Done with intention or purpose; intended.That, dear reader, means action on a plan, goal, ambition or destination. Compare that with the definition of intention – an act or instance of determining mentally upon some action or result. That means, "I'm going to think about it".
Literally, to act with intention means to act with thought only. To act intentionally means to act on purpose. To be intentionally intentional means to act with purpose on your intentions.
This is not just word play or philosophical meanderings. Words matter. This is your key to unlock unbounded personal potential energy. After that, nothing will seem impossible.
Someone who is intentionally intentional not only has intentions, they intend to carry them out. Here is how it is done:
1.) Set a goal. If you are about to run a race it always helps to know where to find and how to recognize the finish line.
2.) Develop a plan. Without a plan you literally have no idea what you're doing so get that straight.
3.) Start. Good intentions mean diddlysquat. Being intentionally intentional means taking action on your intentions.
4.) Build in accountability. Pull people into your plans and have them monitor your progress, or lack thereof. This will keep you motivated and self-assessments will be more honest.
5.) Never quit. Quitting is never an option if you are intentionally intentional. Regrouping, course corrections, redesigns and reboots are not quitting. Stopping=Quitting=Failure. No one fails until they quit.
Fully implemented, these steps will ensure that all of your intentions for positive change will take place. That is, if you are intentionally intentional about it.
Do you find that some of your good intentions never make it out of the box? Will defining what it means to be intentionally intentional help with your future plans?